Mobile Sites
2013 was named the year we all went mobile, including  Zap IT.  More and more websites are now being viewed on mobile devices. By having a mobile friendly website your customers can browse through your website with ease on their mobile device.
All of Zap IT  new websites are now  "responsive"  which means, in brief "mobile friendly" or in more detail from Wikipedia "optimal viewing experience — easy reading and navigation with a minimum of resizing, panning, and scrolling—across a wide range of devices (from mobile phones to desktop computer monitors)"
However in some cases using a "mobile theme plugin"  can have its advantages especially if you wanted to direct specific pages and information for the mobile audience.  Also for some older CMS websites adding a mobile friendly theme can be more cost effective than re-building the site in a responsive layout.
A mobile theme plugin can also give the mobile user the option of viewing the website in full size or mobile view.
For existing CMS 2.0 Web Packages, your website could go mobile from $450 normally $990!
See below for some examples.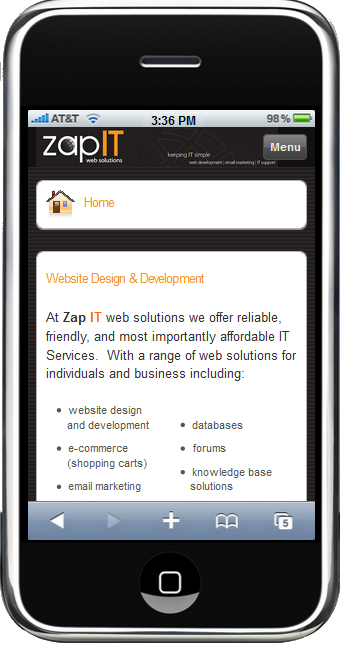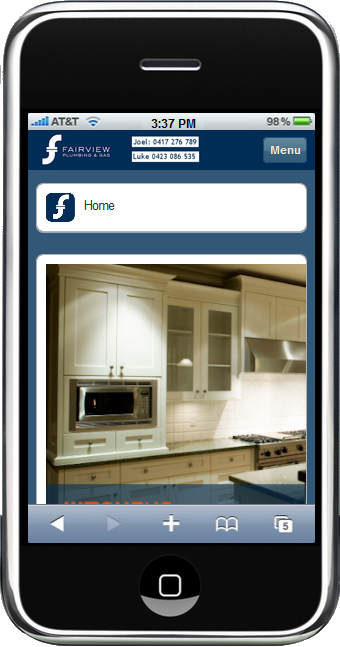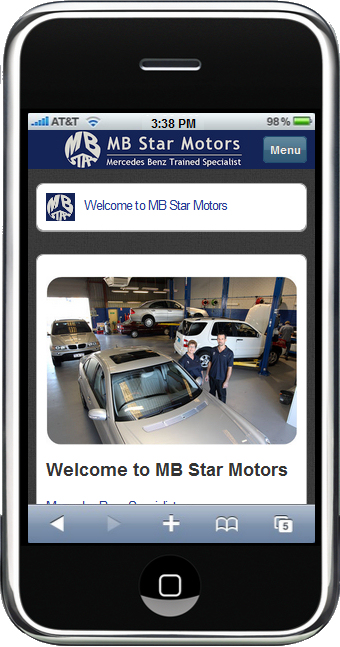 If you would like a Mobile Site please contact us for more details.